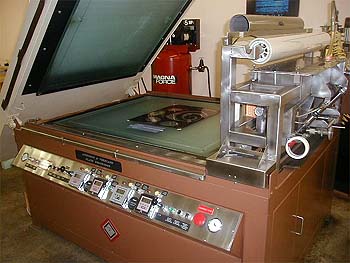 PHOTOPOLYMER PLATEMAKING
We have two liquid systems and one sheet system in use. Liquids can vary durometers and be capped if you wish. Any caliper plate for any project should be no problem.
Equipment:

A & V liquid machines (1) 24" x 30" (1) 30 X 40"


sheet system: Flexlight 52" x 80"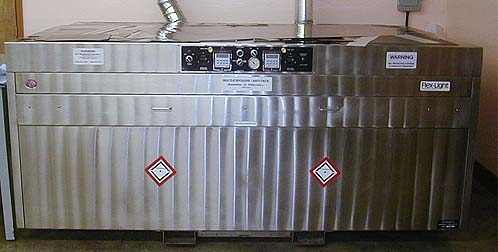 ---
| Graphic Art Services | Premounting | Rubber Engraving | Type Composition | Rubber Platemaking | Photopolymer Platemaking | Printability |
---
| Return Home | Operating Principles | Our Vision | Contact Us | Products and Capabilities | Quality Statement | File Standards | Download Software | Fun Links |